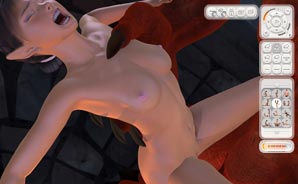 High Quality 3D Animation
Game of Lust is a 3D animated game that has really high quality animation. You will see all of the hot fucking and beautiful slut bodies in great detail. Every nipple, touch of eyeliner and blossoming booty will be crystal clear and you will get to see the monster cocks pounding holes and pleasuring princesses in hot 3D. It's a fun game to play that gets really sexy, really fast!
CLick here to see more!